Advertising and marketing agencies hire Concept Shop as a creative resource for projects. Concept Shop provided the concepts, writing, and production expertise to the TV and videos below. I collaborate with the agency's art directors, designers, account managers and digital staff.
Foreigner Music Video for Shriners Hospitals for Children
The band, Foreigner, approached Shriners Hospitals for Children with a gift – they offered use of their #1 hit song, I Want to Know What Love Is. BAM Marketing Agency was one of the smaller agencies serving this national brand, in a few markets, and they looked to me for ideas. My first question was, "Will we have access to the band?" Long, twisted, complicated story later, we created this music video, along with the TV ads below.
Foreigner / Shriners :30 and :60 TV Commercials
Kelly Hansen and Mick Jones of Foreigner provided their talent and celebrity for these commercials to help Shriners Hospitals for Children.
Changing Perceptions for Shriners Hospitals for Children
Years of tremendously successful fundraising appeals for this not-for-profit hospital created a public perception that Shriners was only for poor families or for children with very severe conditions. We created this series of commercials to change that perception. Instead of feeling sorry for the children you see in the ads, we wanted parents to be inspired by them. As a creative resource for BAM, I developed these concepts, and the enduring tagline, The Most Amazing Care Anywhere.
Because car dealership commercials don't have to suck...
Breaking Through with Song & Dance
Creating memorable car dealership commercials is a huge challenge. Budgets are low, and more often than not, the owner wants to be the spokesperson. But sometimes we can push the envelope a bit. These speak for themselves.
Mark Mueller and his Flirting Sofa
This has run for several years and helped put this local Belleville business on the map! Low budget and cheesy...but it's working!
Who Needs a Big City Bank?
Banks are one of the hardest types of business to differentiate. They all have the same products and services. This one helped to define the difference between a local branch of a big bank and a true community bank.
Soft Stuff for Tough Guys
AIRHAWK makes neoprene cushions for truck drivers, farmers and construction workers – guys who sit for hours on end on vibrating machinery. I visited a truck stop where these were to be sold and became inspired by the trucker vibe of merchandise in the store. These were made into ads and packaging. (Forgive the poor reproduction - these are photos of prints.)
A Fitting Campaign
This is an HVAC company that makes small, flexible duct work for retrofitting old homes and allowing architects to design as they please without having work around big ugly ducts. I came up with the Unicorn Fits campaign and the fun copy that goes with it. Click the + under each ad to have any hope of reading the copy.
My first love in the ad biz was radio. I love the theater of the mind and storytelling. These are all vintage spots, some award winning, from when we'd sit for hours in-studio crafting every detail and nuance of the spot! Some of these are agency work, and some are direct client work. I've written and produced hundreds of radio spots, but these classics are still my favorites!
I can fly without an ad agency and work directly with the client. From creative direction to concepting to project management, my team can do it!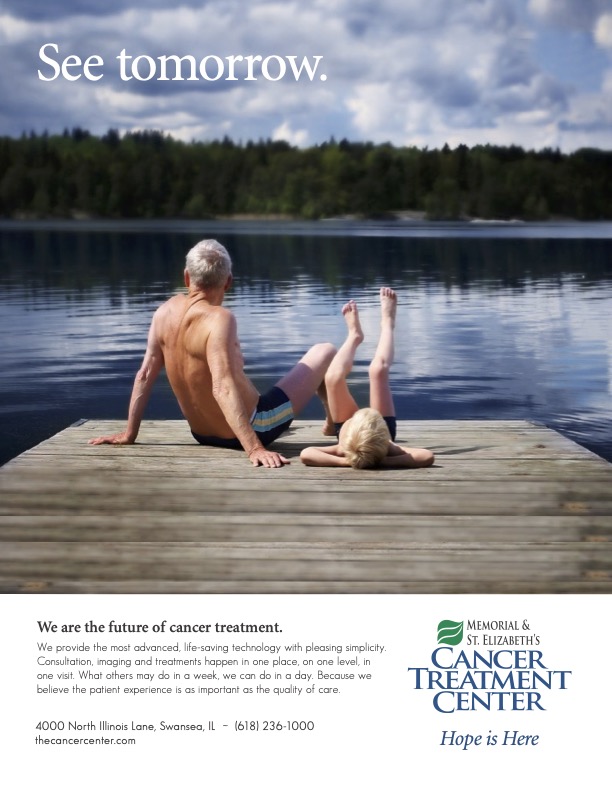 Bringing Cancer Care Home
We created this branding campaign over a decade ago before big hospitals started putting smaller treatment facilities closer to neighborhoods. Print ads and outdoor boards.